This course qualifies for 3 credits
***This course includes pattern and video based instruction only - Template Products Not Included**
A Touch of Nouveau, Deco and Contemporary Quilt designed as a Quilt as you Go Template Quilting Project.
Miniature Version - this quilt is made using Templates that are 1/2 the size of the Templates used in the full size quilt.
Miniature Continuum Quilt - Quilt measures 43.5" x 39"
Leonie challenges you with some new techniques in this project. Create larger sized blocks and a bed size quilt. The quilt is made of 13 blocks, repeated to make 41 blocks which are sewn into 7 rows. The 7 rows are then sewn together to make an 87" x 78" quilt.
"The Westalee Design Spin-e-fex 11 and the Hearts-a-Plenty quilted designs and the straight line background fill makes me think of Art Deco. The setting and the colours are Contemporary. So with the coming together of 3 eras of art, "Continuum" seemed the perfect name. I hope that you enjoy making this quilt as much as I did." Leonie West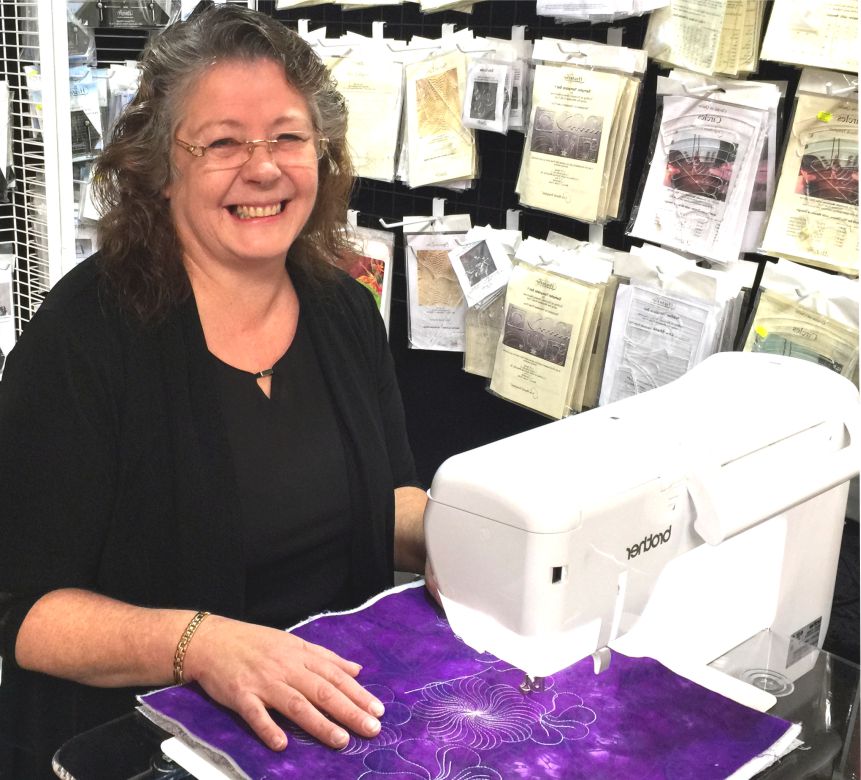 Leonie West, the Designer of the Quilt Class in a Bag, Continuum project, wanted to challenge her students with new techniques, larger sized blocks to create a beautiful bed sized quilt. Follow along as Leonie takes you through the class step by step.
Click Here To Learn More About Leonie West and Westalee Design Templates