Created By Susan Moore
This course qualifies for 1 credit
The Westalee Design Spin-e-Fex 10 Templates I have used in this Design are one of my favorite to use along with, of course, the Westalee Design 12" Arc Ruler and Ruler Foot.
All the Designs in this pattern could be done with a different Westalee Design Spin-e-Fex Template and would look so very different. Give it a go sometimes you will be very surprised.
Of course, you can make this Quilt bigger by adding borders, also you don't have to do the TempLeeQuilt Technique either it could be just the stitching in a contrast thread it would still look fantastic.
Most important to me is that you Learn and Enjoy your stitching. - Susan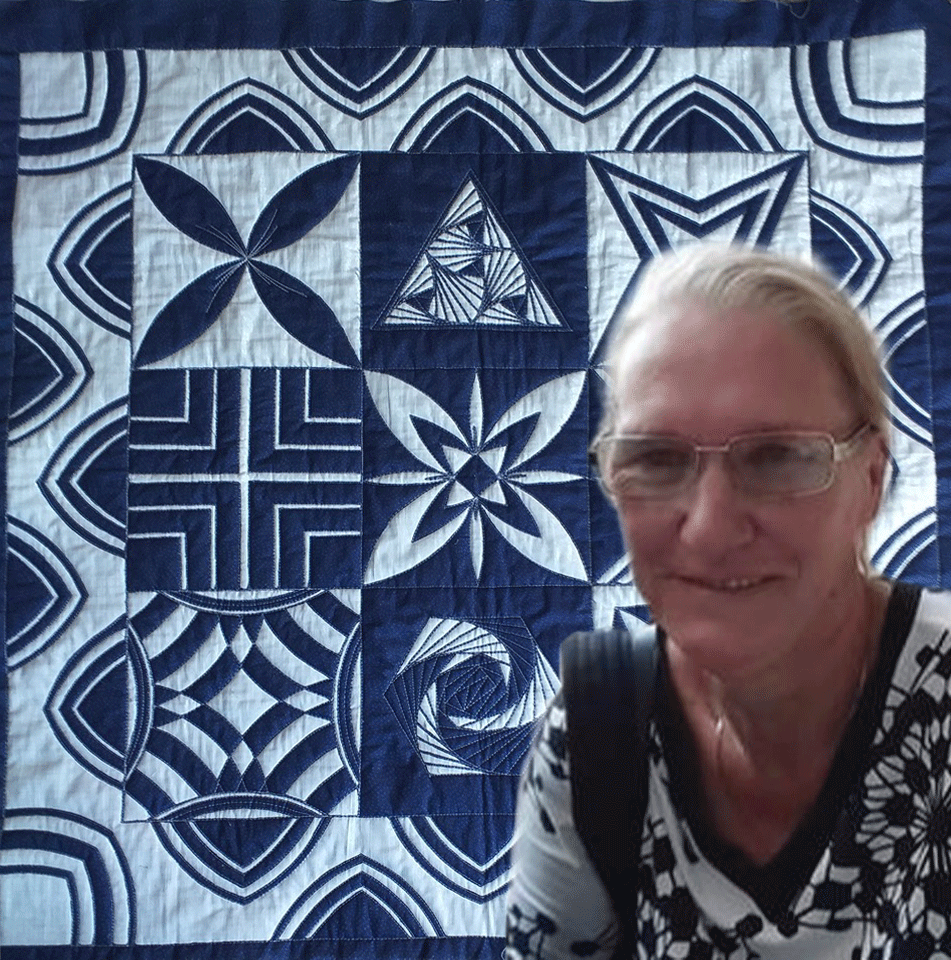 Hi, I'm Susan Moore, A Westalee Design Accredited Teacher.
I was born in Cornwall, UK and have lived in Bristol since I was 6 months old. I grew up watching people sew and started at a early age. At school I always loved sewing and making things using fabric. My first love has always been quilting but I have worked making luxury underwear and went on to have my own curtain and furnishing business which I manage while having a family. I opened a small shop selling crafts which I ran for 8 yrs and back in 2006 I started teaching dressmaking and tailoring. I really enjoy meeting people and watching them grow and enjoy stitching.
I attended the Festival of Quilts in Birmingham in 2015 and watched Westalee rulers being shown. I had to buy them and never looked back. I am self taught and never had a lesson but have loved every second of using them. I Fell in love with the design process and was lucky enough to be awarded Westalee Design Accredited Teacher in the UK. That was just over a year ago now. I feel very lucky to be able to teach people that they can also make beautiful things and watch them flourish with excitement when they first try. I hope to continue to be able help and teach further students in the years to come.
Pattern Only. *Template Products Not Included.