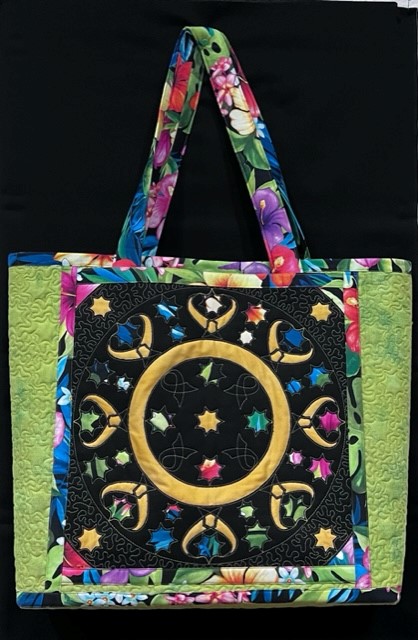 This course qualifies for 1 credit

Seeing Stars
By Ann Moore

Join Ann as she walks you through creating this fun Back to Basics Tote highlighting our Starry Nights Template Set. A great way to get the most out of your Starry Nights Templates. You will also learn additional tips and tricks and how versatile these templates can be. Have fun and get creative with contrasting fabrics and thread to really make the design POP!
~ Enjoy

Hi, I'm Ann Moore, Westalee Design Accredited Teacher, Quilter and Industry Partner
I am a free motion quilting instructor who started free motion quilting a few years ago after I sent 2 quilts out to a long arm quilter. The long arm quilter did a beautiful job with a pantograph but I felt that I could not say I made this quilt myself, that a part of that quilt belonged to someone else. My mom says my first sentence was "I do it myself." And that holds true today. I tell people that I piece quilts so I will have something to quilt. I was blessed to attend classes with an international instructor and before I knew it I was asked to teach free motion quilting. I started using rulers in my quilting a few years ago and learned about Westalee rulers at Houston Quilt Market in 2016 and was hooked. Teaching quilting with rulers was a natural progression and many students have even indicated that they find ruler work easier and certainly more fun.
Why Westalee Design Templates: "Westalee Rulers gives me precision and perfection in my quilting. It also pairs beautifully with free motion quilting.". - Ann
Click Here to learn more and see some of Ann's work.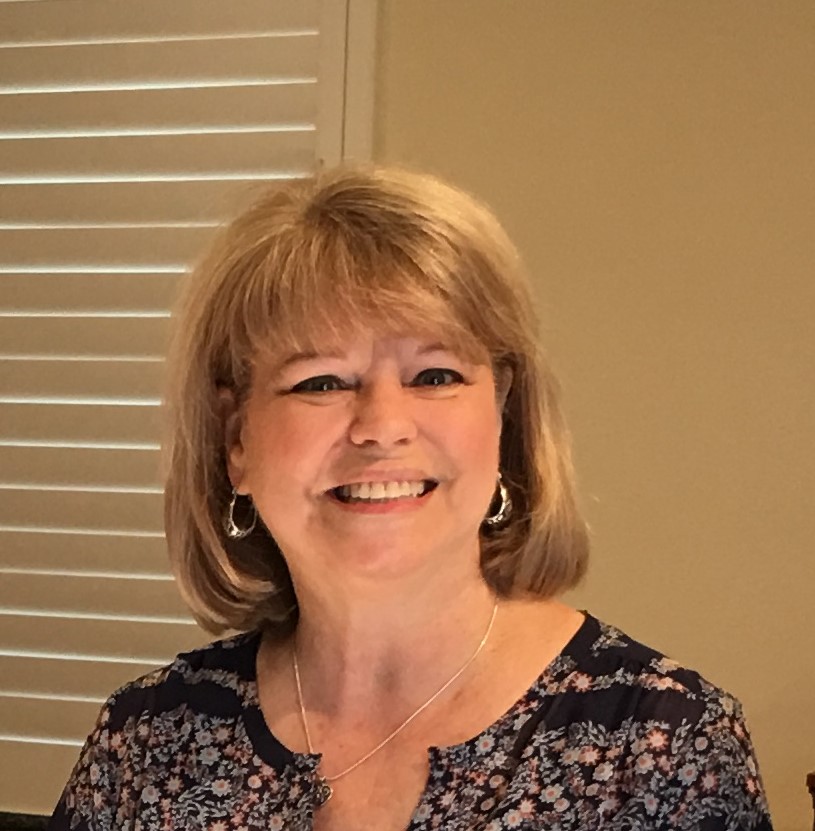 • 9 Monthly Box Releases
• 30+ Quilting Templates
• 10+ Mystery Bonus Items
• Patterns and videos to make the 16 block Starry Nights Quilt by Leonie West
• 12+ Bonus Classes for ruler work and embroidery
• 16 Embroidery Collections with over 120 designs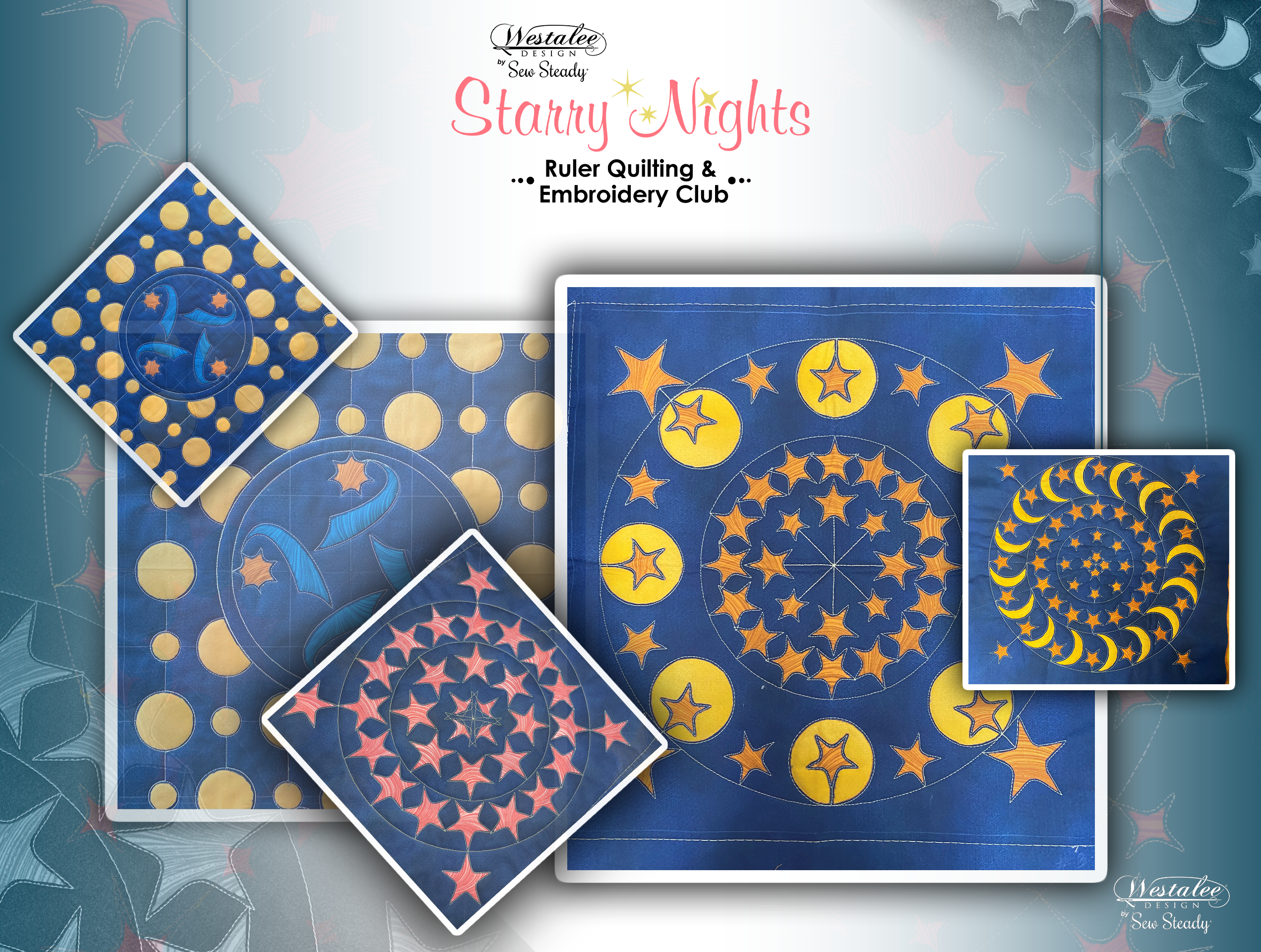 Check your inbox to confirm your subscription