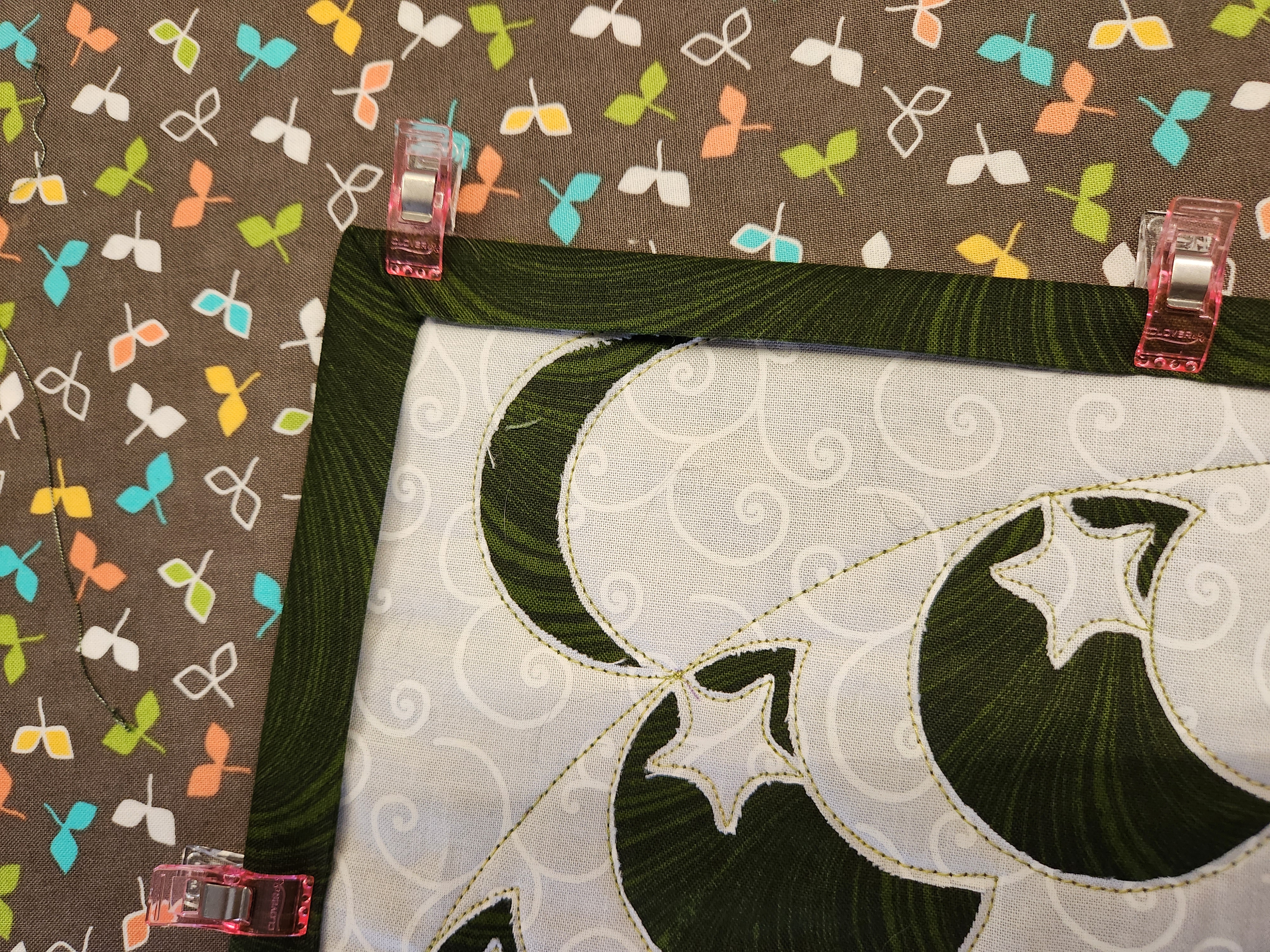 Starry Night Quilt Completion, Joining and Binding

By Kathy Clawson
Join Kathy as she walks you step by step through the final stages of the Starry Night Quilt.
The Quilt As You Go instructions will cover sashing/joining the blocks, binding and completing the quilt.
We hope you've enjoyed this journey as much as we have!
Kathy Clawson, Sew Steady Promoted Instructor, Master Quilter
Kathy was raised by a mother who was passionate about sewing and instilled this love into her at a young age. While growing up Kathy sewed most of her own clothes and designed wallets, purses, and other bags. Then she found quilting and fell in love with the process and working with color and design. Free motion quilting became Kathy's passion until she discovered Westalee Rulers and Templates. Utilizing her many years of free motion quilting set Kathy up for success with rulers and templates and a love of incorporating them together for a unique look.
Kathy owns her own quilt shop, located in the Upper Peninsula of Michigan, where education is the main focus. Her philosophy is to accomplish three things with her students. First, have fun. Second is to learn something with each class, and third is to leave with more confidence. Her teaching style is laid back and inclusive believing that not everyone learns at the same pace or in the same manner. Kathy incorporates written instruction, demonstration, and hands on approach to a well rounded educational experience.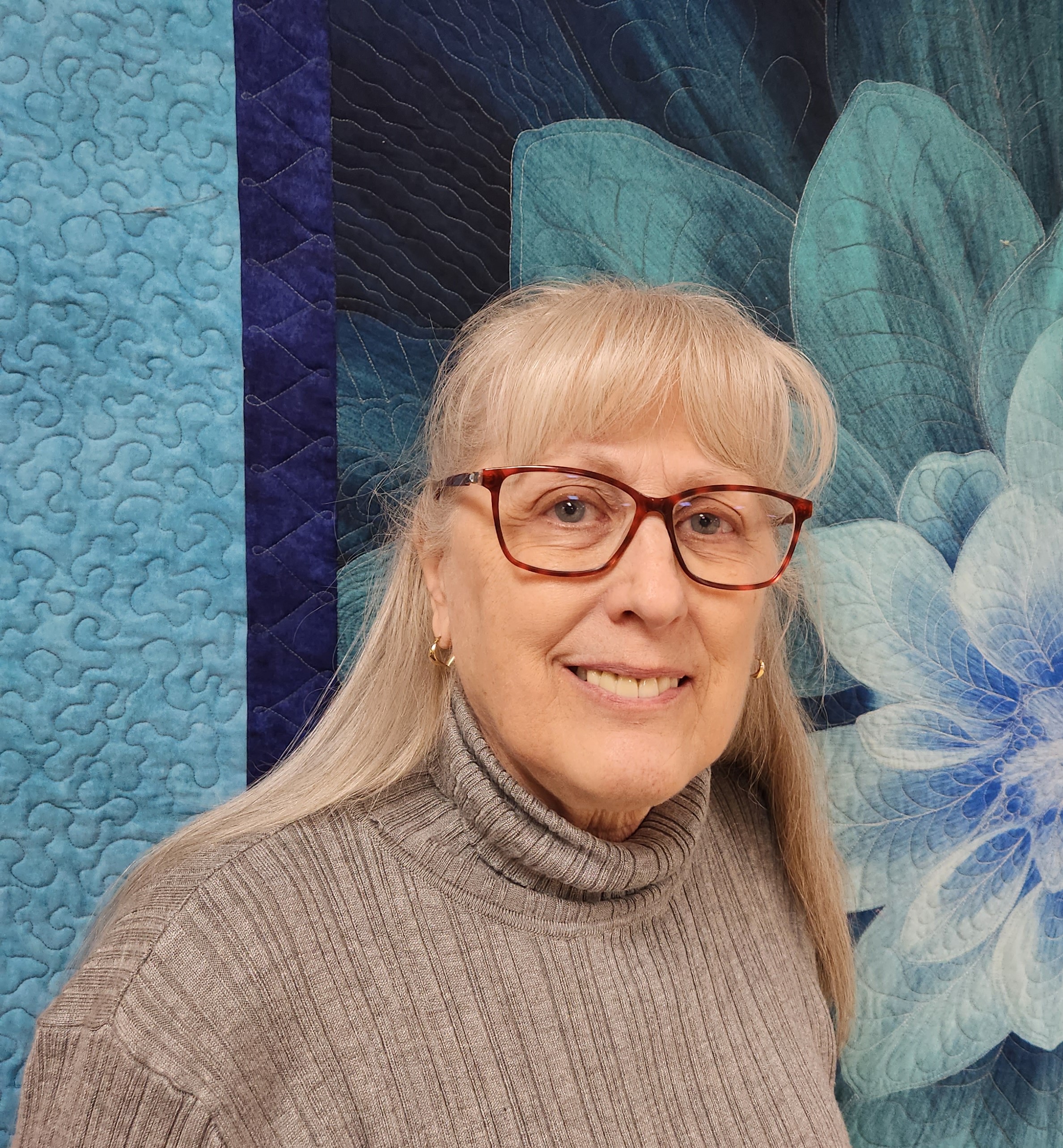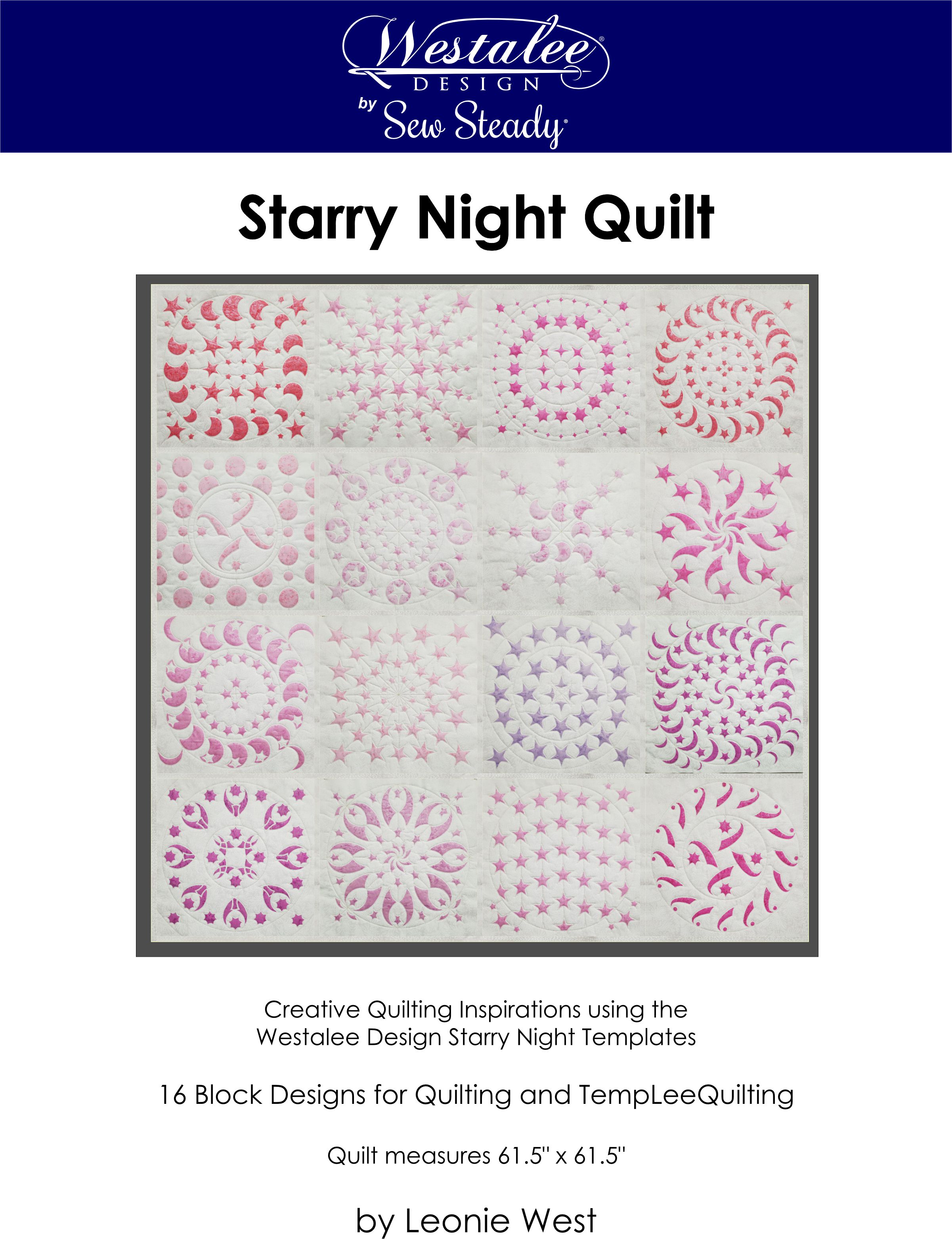 Starry Night Quilt was designed by Leonie West.
"I live in a beautiful part of the world, where tall trees reach for the sky and on clear nights the stars and the moon shine bright. A way from the city lights the stars shine brighter. 
Starry Night is a series of 12 Template Designs, 7 Stars, 3 Moons and 2 Star Tails. The sets include 3, 4 or 5 Sizes. 
I have used a number of different Stars Styles, Moons and Star Tails in different sizes in the Starry Night Quilt. I also used the Circles on Quilts Templates (Star Connector Template can also be used). 
Simple Basic Instructions for the Starry Night Templates are included with each Set. 
The Designs are easy to follow and after you have stitched a few, you will find the patterns easy to follow. To get you started I have also given you a Guide to working the designs. 
Play with the Stars, Moons and Star Tails to create your own designs. 
All Blocks in this book are a finished 15 x 15" square. 
Blocks are cut at 18" x 18" and then quilted. Once quilted the blocks are then cut to 15½" X 15½". 
The blocks are then Sashed together using my SashLeeQuilt technique. 
A ½" or 1" sashing can be used, the choice is yours. 
Explore and enjoy my Starry Night Template Series. Play with the designs and create your own. " ~ Leonie
Check your inbox to confirm your subscription