This course qualifies for 1 credit
All Wrapped Up
By Helen Sullivan
Follow along with Helen on her stunning Christmas themed Table Runner. A beautiful and colorful way to decorate for your holidays. Helen shows three different designs using a NEW version of the Westalee Design Spin-e-Fex Templates.
Helen is one of our top Platinum Westalee Design Accredited Teachers. Helen's classes are not only inspiring but you learn numerous trips and tricks to quilting with rulers.
Create gorgeous intricate mandalas and flower inspired designs, with various shapes and sizes.
Join now and see what other design possibilities you come up with!
Westalee Design Templates Used: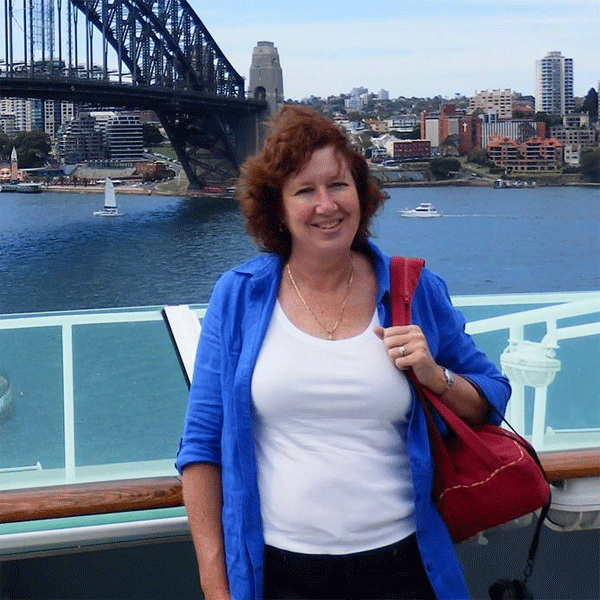 Hi, I'm Helen Sullivan, Westalee Design Platinum Accredited Teacher, Owner of Helen Sullivan Designs
I first learnt to sew on my Grandmother's hand turned Singer machine, making doll clothes with my sisters. I have always loved sewing.
I became enthralled with quilts in 2000 and haven't stopped since. I discovered Westalee Design in 2008 when I saw Leonie demonstrate her new cutting Rulers on The New Inventors on TV. I was hooked! I have always quilted my own quilts.
I have been drawing on my past of creating projects and writing patterns and have released a number of patterns using the Westalee Rulers. I am happy to travel and teach classes to those who want a hands-on experience. I live in Sydney, Australia.
As a Platinum Accredited Westalee Design teacher, I look forward to sharing my love for, and knowledge of these brilliantly designed products.
Click Here to Learn More about Helen Sullivan.
Check your inbox to confirm your subscription