This course qualifies for 12 Credits
By Donna McCauley
Dream Panel Design Workshop
FRIDAY's daytime, May 5, 12 & 19 starting at 9:00 AM Pacific
This is 1 class consisting of 13 hours total over 3 different dates.
A 1-hour pre-class meeting, and 2 classes of 6 hours each. Multiple dates to choose from. Friday and Saturday classes begin at 9:00 AM Pacific time and Monday is an evening class beginning at 6:00 PM Pacific. Each session includes a 1-hour Pre-Class meeting and is essential to be able to begin class promptly the following week.
Download the Information sheet/list from the DESIGN WORKSHOP COLLECTION in the DMQ STORE now and order needed templates prior to class. 
Together we will develop designs focusing on your templates. Demonstrations will be given for some of the design elements in the DMQ Sample Quilt with opportunities to have questions answered during the class. Sewing time is built into the class and homework will be necessary.

I look forward to participating with you in this class as we focus on learning to create custom quilting with the templates you already have! 

Due to the nature of a LIVE INTERACTIVE Class, space is limited and requires advanced registration. If viewing in a group, each person in the group MUST sign up to avoid being blocked from the virtual classroom. 
Please safeguard your confirmation email as it will contain the access link into the Virtual Classroom. Do not share your link with anyone. Additional information will be issued by email with necessary links prior to the beginning of classes. Participating in this class on computer will provide the best option. Smart phones and tablets are not suitable for this type of interaction.

Hi, I'm Donna McCauley, a Westalee Design Accredited Teacher and Brand Ambassador, owner and operator of DM QUILTING
With an extensive background in all types of sewing techniques, Donna got her taste for creating and designing early on in the garment industry where she created custom clothing for a number of years. From there, it was a natural progression from pattern designs, into designing templates.  "The ability to design the images she wanted to quilt" was Donna's vision.
Today, with her own collection of templates, Donna can share her passion of designing and quilting using templates that are simple, uncomplicated and easy to use.
Click Here to Learn more about Donna McCauley.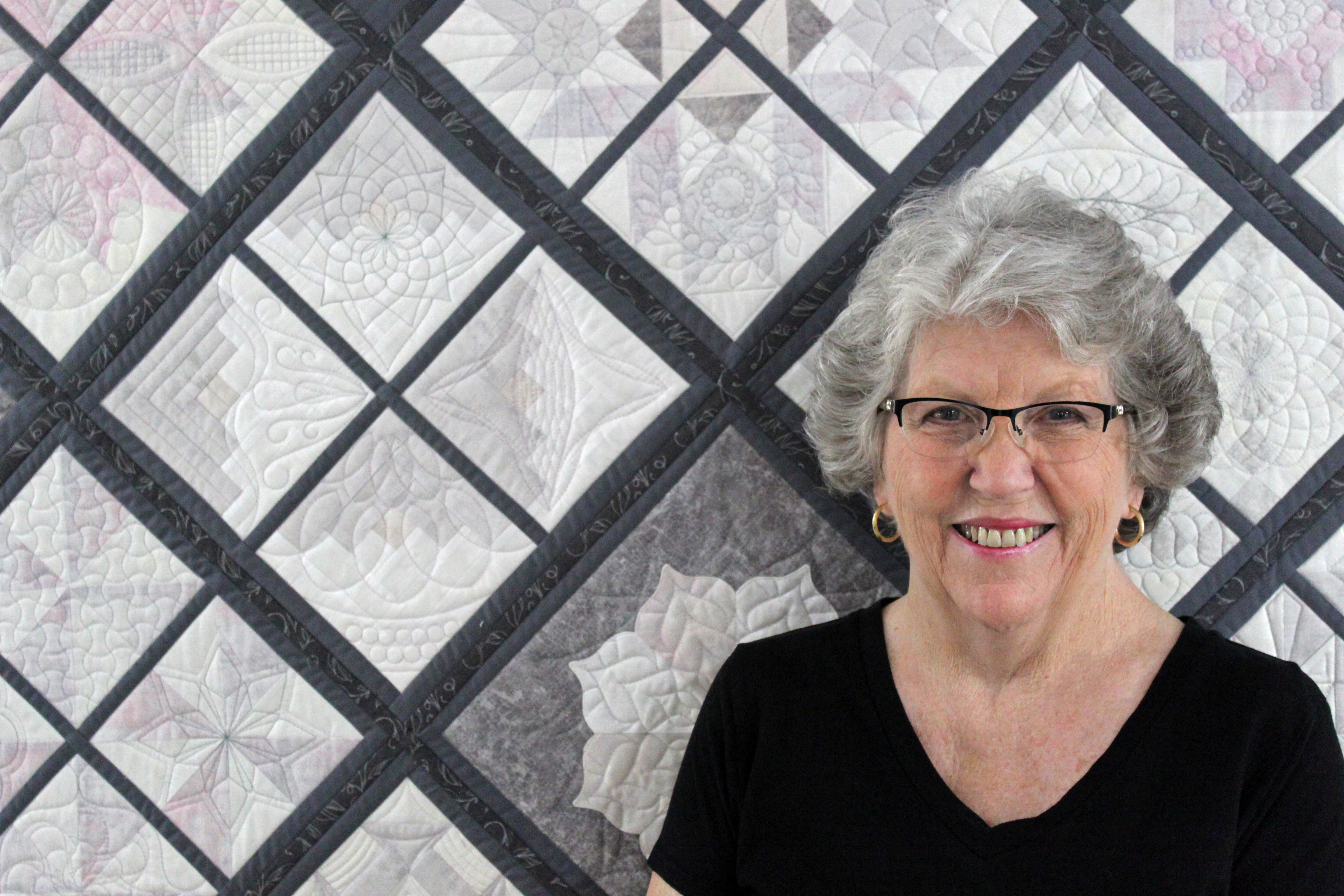 You May like these other classes by Donna...
Check your inbox to confirm your subscription