This course qualifies for 1 credit
By Donna McCauley
Grand Leaf Crossing

Introducing the Westalee Design Grand Leaf Templates!
Join Donna as she creates this warm and inviting large decorative Pillow cover with the Westalee Design Grand Leaf Template.
This ornate template can be used in a variety of ways.
The Grand Leaf Templates were designed to fit a hexagon, it is worked using the 6 Point Crosshair Ruler. The Grand Leaf Template can be used with 6, 8, 10, 12, 16 or more Crosshair Reference Lines. Remember that the more Reference lines used the more intricate the design. The Grand Leaf design works beautifully when TempLee Quilted. Once the Grand Leaf Design is stitched use the outer edge of the template to quilt the internal feathering.
~ Enjoy
Finished Size 24" Square
Tools Used:

Hi, I'm Donna McCauley, a Westalee Design Accredited Teacher and Brand Ambassador, owner and operator of DM QUILTING.
With an extensive background in all types of sewing techniques, Donna got her taste for creating and designing early on in the garment industry where she created custom clothing for a number of years. From there, it was a natural progression from pattern designs, into designing templates.  "The ability to design the images she wanted to quilt" was Donna's vision.
Today, with her own collection of templates, Donna can share her passion of designing and quilting using templates that are simple, uncomplicated and easy to use.
Click Here to Learn more about Donna McCauley.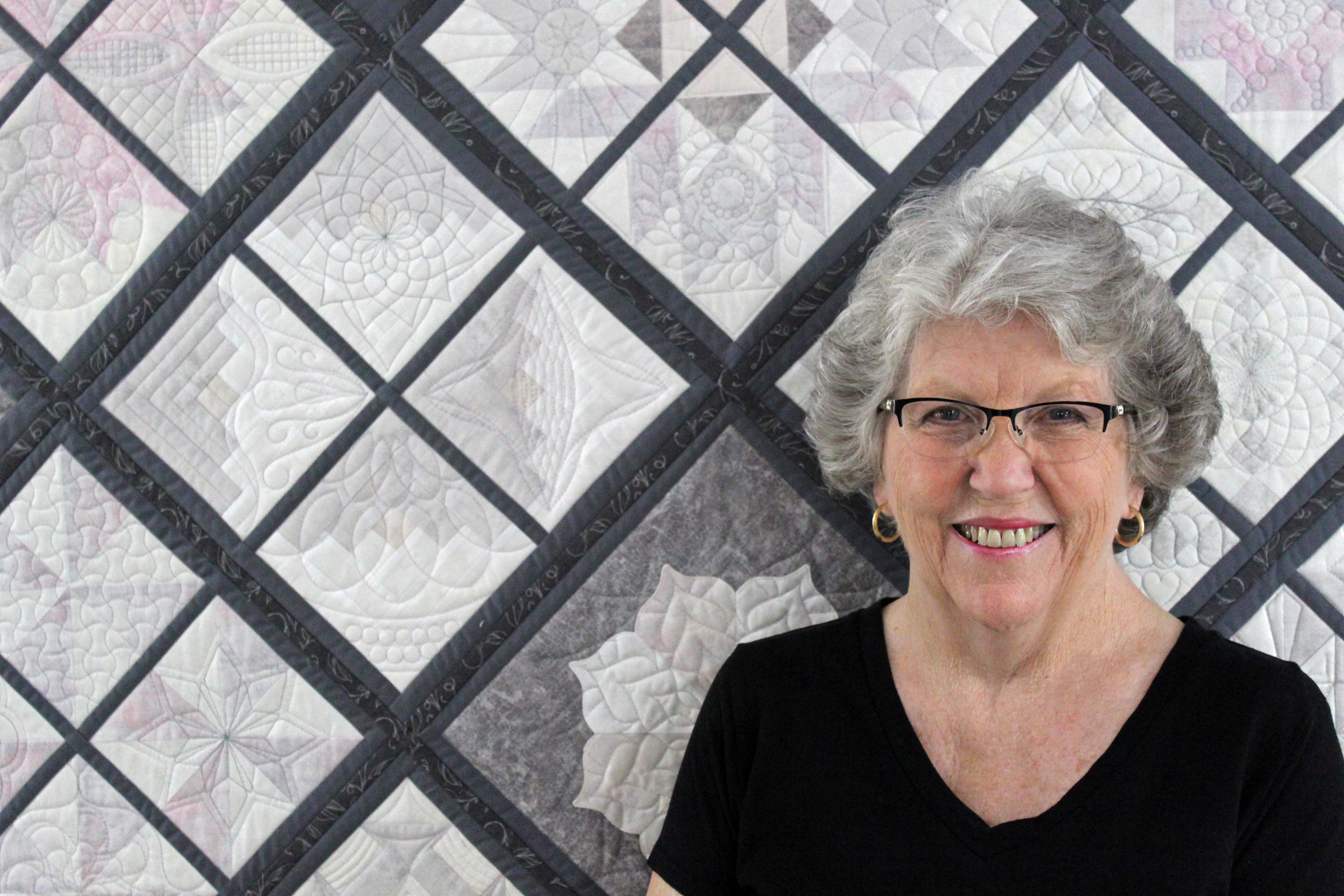 Don't forget to check out these other courses that Highlight the Grand Leaf Template...

Check your inbox to confirm your subscription