This course qualifies for 1 credit
Lily Table Runner
By Nanne Panne
Introducing the Westalee Design Grand Leaf Templates
Using the Grand Leaf Template set and the TempLee Quilt method of quilting, Nanne will create this flower inspired table runner. Perfect for spring, summer or fall. The possibilities are endless!

This ornate template can be used in a variety of ways.
The Grand Leaf Templates were designed to fit a hexagon, it is worked using the 6 Point Crosshair Ruler. The Grand Leaf Template can be used with 6, 8, 10, 12, 16 or more Crosshair Reference Lines. Remember that the more Reference lines used the more intricate the design. The Grand Leaf design works beautifully when TempLee Quilted. Once the Grand Leaf Design is stitched use the outer edge of the template to quilt the internal feathering.
~ Enjoy
Tools Used: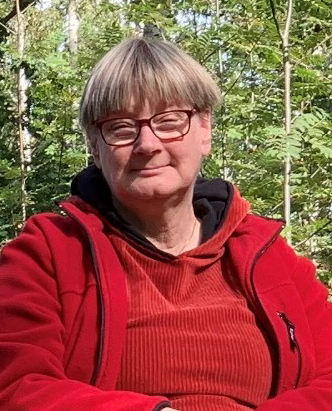 Nanne Panne,
Quilter, Sew Steady Promoted Instructor
Based in Sweden, Nanne started sewing at the age of 9. In 2010, she started teaching bag design and construction, focusing primarily on leather work. 5 years later, Nanne started quilting, and in March 2020, she started quilting with Westalee Design Templates and Rulers. Having tried quilting on a long arm machine, she was drawn to the ability to quilt at home on a domestic sewing machine.

Don't forget to check out these other courses that Highlight the Grand Leaf Template...

Check your inbox to confirm your subscription