This course qualifies for 4 credits
By Janet Collins
Lattice Quilt Class Series by Janet Collins. 
This 4 part class series will dive into the NEW Westalee Design London Collection Sampler. Using the TempLee Quilt Technique Janet will show you how to create new, interesting and intricate designs that result in this beautiful quilt.
4 Part Series, includes instructional videos from Janet's Facebook Live Class. Price is for the full 4 part series (not offered as individual series)
Follow along with Janet as she creates this beautiful quilt!
Westalee Design Templates Used:
Hi, I'm Janet Collins!
Westalee Design Accredited Teacher, and Owner of 'From the First Stitch to the Last'.
I have always had a passion for all things quilty since I started learning nearly 30 years ago. I grew up with a needle in my hand and was always making something. Having been a Primary School Teacher in another life, I bring those skills to my teaching and designing of Patchwork and Quilting.
I know the difficulties for people who say they cannot quilt. I was one of them. My gentle and humorous manner has helped my students everywhere to gain confidence. I always say that when I look around a classroom and sees the other students helping each other I know I have done my job.
My greatest pleasure is to see people succeed.
I am very proud to also be a fully Accredited Teacher and examiner for the West Australian Quilters Association.
Click Here to Learn More about Janet Collins!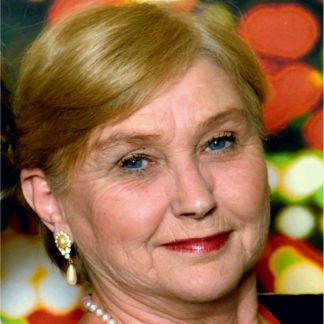 Check your inbox to confirm your subscription