This course qualifies for 1 credit
Created By Diane Russell


Join Diane in creating this stunning four block wall hanging.
This fun project incorporates a variety of Westalee Design Spin-e-Fex Rulers and highlights the Templee & Sashlee quilting methods.
Start off the first of a 3-part series class with Diane as she dives into the basics of set-up, Westalee Design Spin-e-Fex Rulers, and the TempLee Quilt Technique.
Additional Blocks & Classes will be released at future times. So stay tuned for Part 2 and 3 which will cover various ways to TempLee Quilt, finalize the remaining blocks with SashLee Quilting and Piped binding.
These blocks can be made into a wall hanging, table runner, tote bag and anything you can imagine!
Get creative with your fabric choices and enjoy creating this stunning project!
Westalee Design Products Used:
Fabric, Batting and Backing:
1-1/2" Yard each Top Fabric, Peek A Boo Fabric, Batting, and Backing
1/2" Yard Binding and Sashing Fabric

Piping for binding (shows a very thin line)- ½ yard
Please note:
Peek a Boo fabric is the fabric that will show through the top fabric once you start cutting away. I like to use a fabric with "movement", possibly lots of color. A batik works well. You can also make two blocks with a light (or dark) top fabric, and two blocks with the peek a boo as the top fabric, like I did.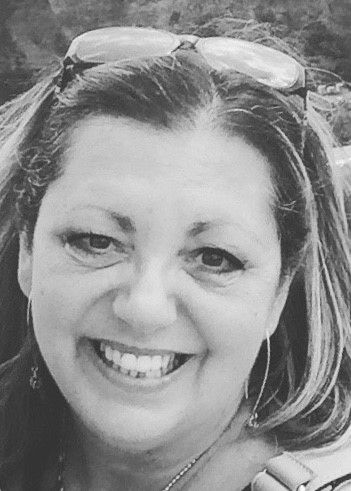 Diane Russell
Quilter & Sew Steady Promoted Instructor
Diane Russell is a self-taught fiber artist specializing in surface design and quilting. She has been quilting and sewing for over 30 years, and an instructor for 25 years. She also worked for the local Bernina dealer.  She has taught in many genres, including quilting and jewelry design. She has been published in national magazines for her work.
Currently she is instructing in a variety of workshops including thread painting, piecing, rulerwork, free motion quilting, and various forms of surface design.  She has fallen in love with ruler work and Westalee rulers because of the precision, and beautiful designs that can be accomplished with a domestic sewing machine.  She is thrilled to be a Promoted Instructor for Sew Steady. She is passionate about quilting and her enthusiasm shines through in her workshops.
Click Here to Learn More about Diane.