Our mission is to provide a variety of education, tools and techniques from beginning to advanced Quilting and Sewing.
Sew Steady / Westalee Design University will connect you with some of the industry's BEST educators to complete step by step quilting and sewing projects.
You will elevate your creativity by receiving online instructions, videos, blog support and certificates as you complete courses and progress from beginner to an advanced enthusiast.
Sign-up with Teachable now, risk free no obligation to find the right course for you.
With so much interest over the past year in becoming certified using the Westalee Design Templates, we have created a program that will allow for both!
Westalee Design Certified Home Quilter, and Westalee Design Certified Educator.
Click Here to Learn More
To register your previous courses click here to start earning your credits!
"I have been amazed at how the Westalee templates have developed basic pattern ideas into so many finished Masterpieces around the world that couldn't exist without them. Each year, the possibilities develop further, new ways of using them are discovered, yet they are always so simple to use." - Linda Hall
"Westalee rulers gives me precision and perfection in my quilting. It also pairs beautifully with free motion quilting."
- Ann Moore
"The Westalee Template System gives me the accuracy and precision that I have been trying to achieve in my Free Motion Quilting for years, stitching lines that are truly straight and circles that are round! I am so excited and confident about quilting with the Template System that I decided to share the joy with other quilters!" - Jo Jacobi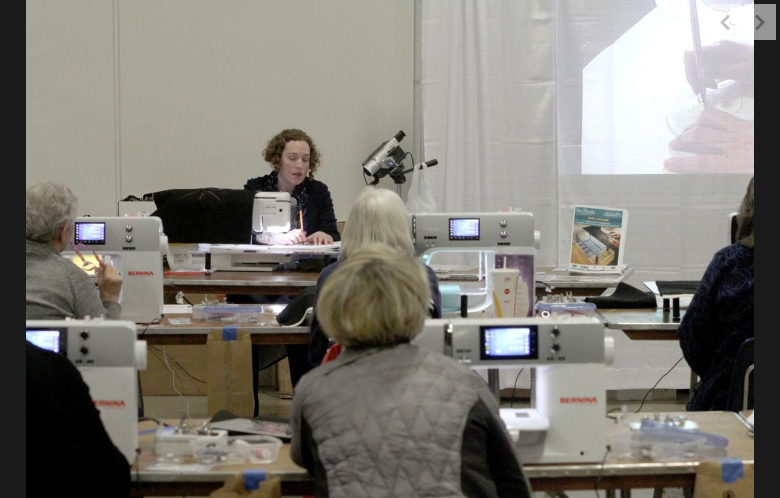 We have over 25 educators worldwide who are dedicated to creating amazing classes and projects just for you.
Many have been trained by Leonie West, the inventor of Westalee Design Quilting and Patchwork Tools. 
With various courses inspired by the Westalee Design Collection, we are sure you will find the right course to
ELEVATE YOUR CREATIVITY