This course qualifies for 1 credit
Created By Katherine Clawson
"Template Tasting"
Hearts Table Topper

Join Kathy as she creates a Table Topper of the Month highlighting Westalee Design Templates.
Each Table Topper will showcase a different template so you can get a "taste" of the various designs one template or ruler can make. Get the most out of your templates and see how versatile they can be for borders, fills, edge to edge quilting, focal designs and more!
The Hearts Table Topper is perfect for many occasions. Westalee Design Heart Templates come in 1" to 6" sizes and are designed to fit inside each other. You can use all 6 or use just one. You can TempLee Quilt, border quilt, use as a center design or fills. The possibilities are endless!
Enjoy!
Tools Used: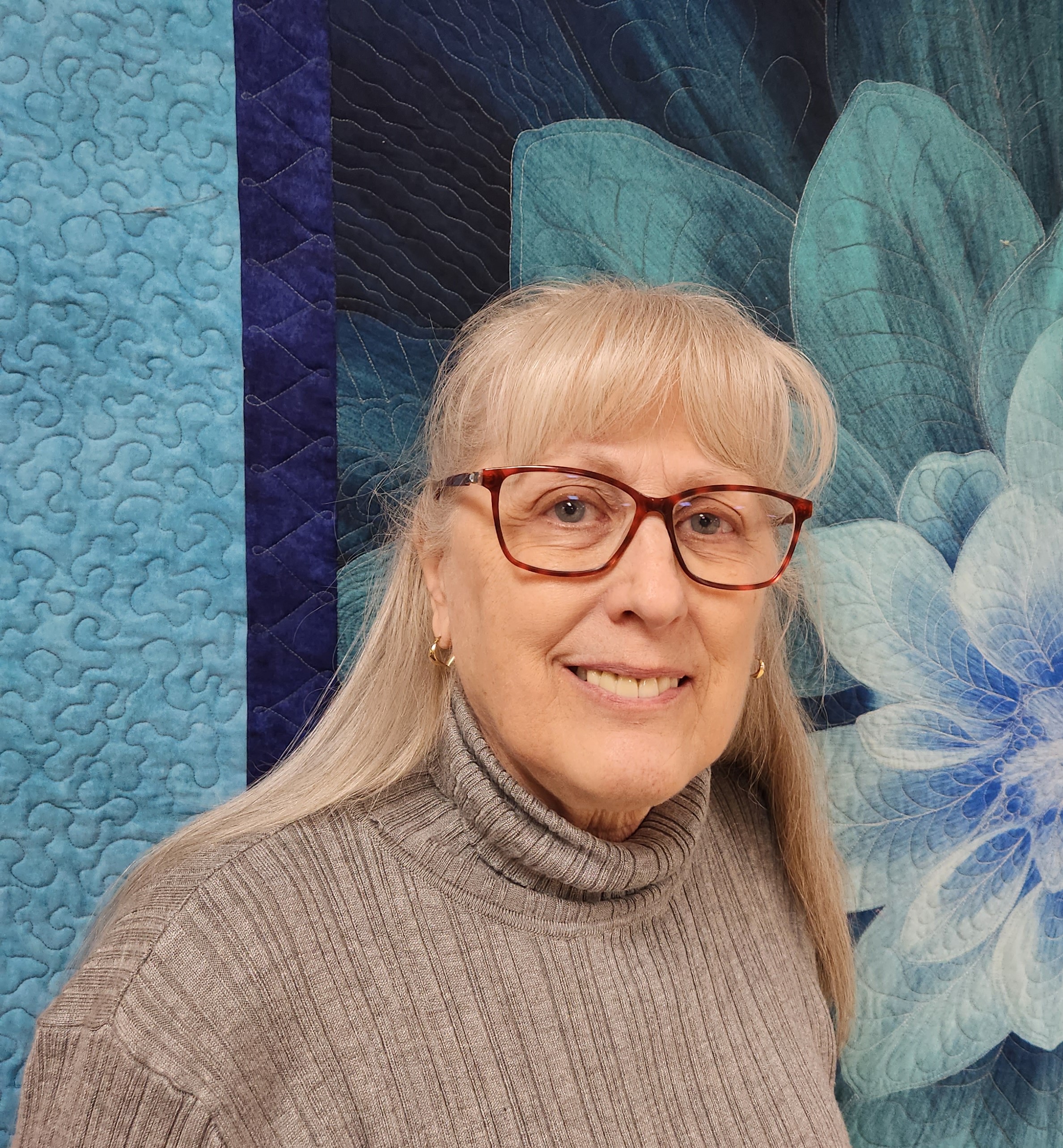 Kathy Clawson, Sew Steady Promoted Instructor, Master Quilter

Kathy was raised by a mother who was passionate about sewing and instilled this love into her at a young age. While growing up Kathy sewed most of her own clothes and designed wallets, purses, and other bags. Then she found quilting and fell in love with the process and working with color and design. Free motion quilting became Kathy's passion until she discovered Westalee Rulers and Templates. Utilizing her many years of free motion quilting set Kathy up for success with rulers and templates and a love of incorporating them together for a unique look.
Kathy owns her own quilt shop, located in the Upper Peninsula of Michigan, where education is the main focus. Her philosophy is to accomplish three things with her students. First, have fun. Second is to learn something with each class, and third is to leave with more confidence. Her teaching style is laid back and inclusive believing that not everyone learns at the same pace or in the same manner. Kathy incorporates written instruction, demonstration, and hands on approach to a well rounded educational experience.

You might like these other classes highlighting Heart Designs....

Check your inbox to confirm your subscription