Bundle and Save
Buy all of Kathy's classes in a bundle and Save
A great way to try out many different courses, complete in your own timeframe and learn how versatile your templates and rulers can be.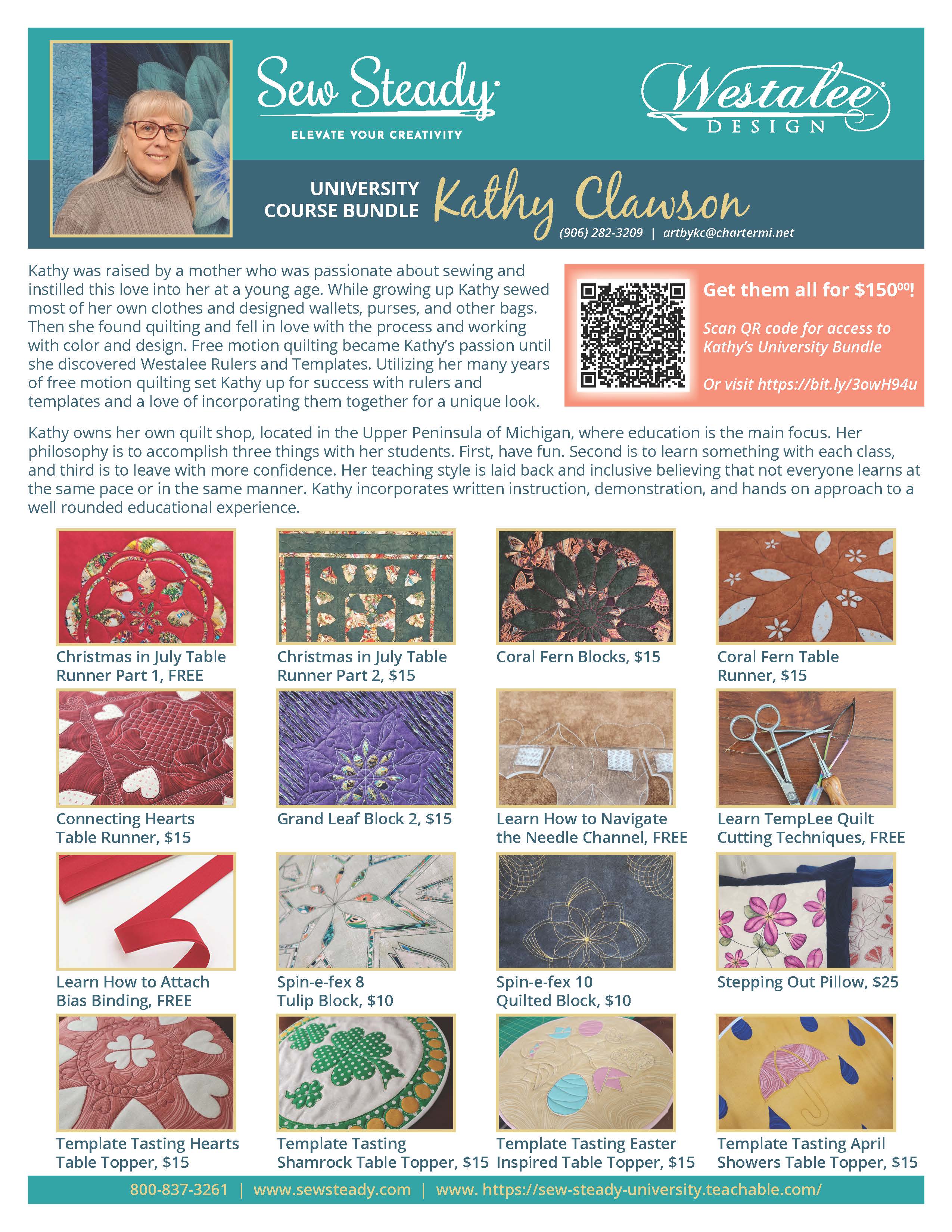 Kathy Clawson, Sew Steady Promoted Instructor, Master Quilter
BUNDLE AND SAVE!
Join Kathy for all her current Sew Steady and Westalee Design University Classes!
With over 15+ courses to complete and more to be added, you will learn various quilting and piecing, tips and tricks.
Complete fun, unique and stunning projects while you learn to use new templates and get the most out of your existing rulers and templates.
Enjoy!

Kathy's Ruler Work Bundle Includes:
(with more classes being added as they are completed)